Zinks Meats & Fine Wines has been in business for 45 years. We are a family owned and operated business in Centerville OH. To us, being family owned means more pride in our work.
The time and effort put behind each aspect of our business is what makes us one of Dayton's hidden gems.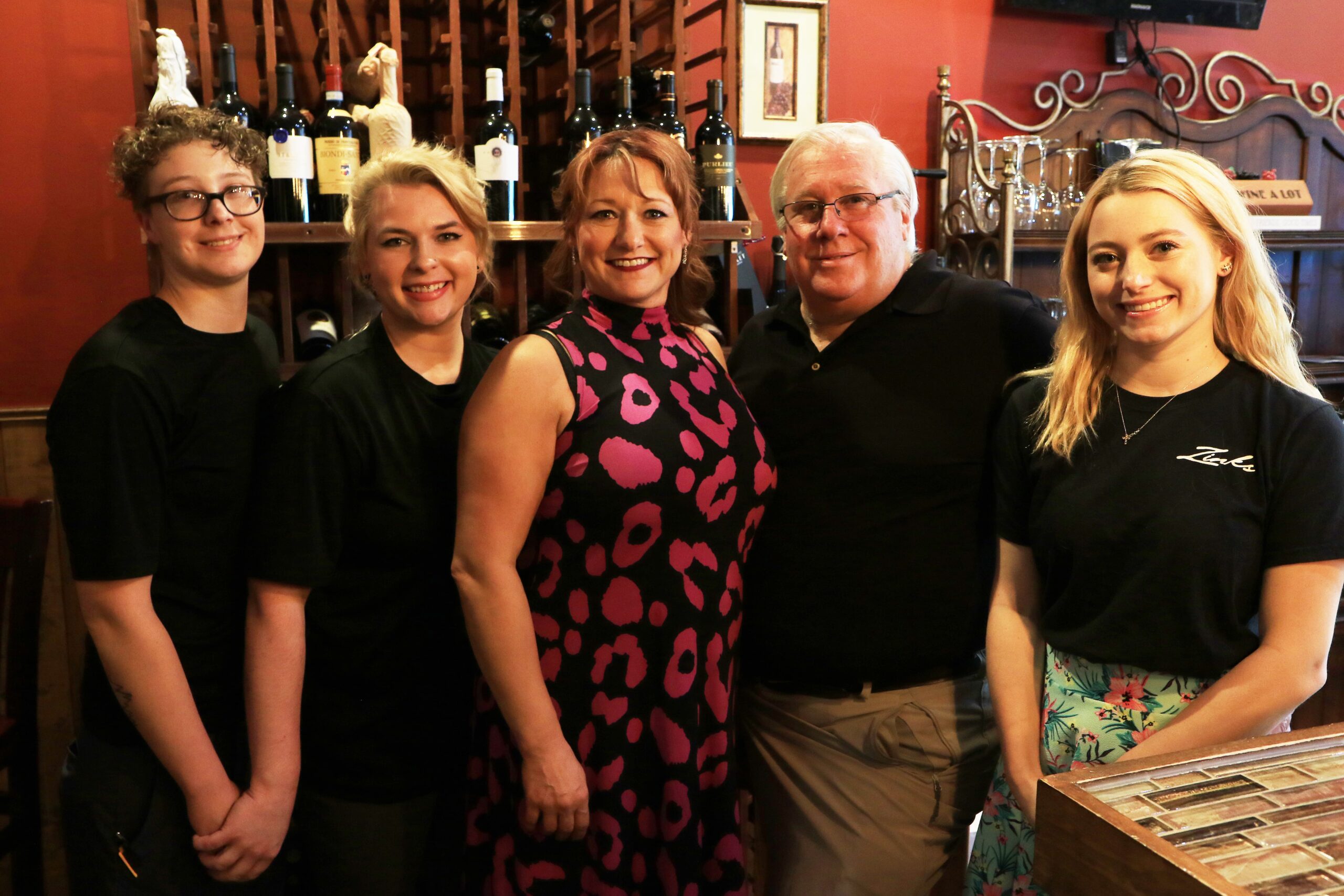 Melissa and David Metzler bought Zinks in 2011, shortly after the recession. They both saw the potential in the business and wanted to turn it into something great.
Melissa has always had a passion for cooking, starting out in her Grandma's kitchen as a kid. This culinary tradition has now been passed down to Melissa's family as well.
Zinks started off as just a meat market, a few deli items, and salads. Melissa, David, and the family learned as they went and the business has now been transformed into a full deli, a meat market with high quality meat cuts, and one of the best wine selections in the Dayton area.
Zinks Meats & Fine Wines started in a smaller location, but Melissa and David realized that in order to bring their vision to reality a larger space would be needed, and they moved the restaurant to its current, more spacious location in 2015. Now Zinks hosts wine dinners, wine tastings, and even live music each weekend!
The family is constantly thinking about how they can improve service for both new and regular customers. They are dedicated to making Zinks the best it can be, and they would love to hear from you if you have any suggestions on menu items, wines, or service.
Zinks Meats & Fine Wines is a restaurant that you will feel at home in. Melissa, David, and the rest of the Metzler family are welcoming and friendly, and provide a great customer experience for anyone who enters the store. Our reviews on Facebook and Google back this up.
Come join us soon – you might just become a Zinks regular like so many others have.
We look forward to serving you!